PROGRAMMES
INNER SKILLS & MEDITATION CAMP FOR HIGH PERFORMANCE IN SPORTS:
Inner Skills & Meditation Camp for High Performance in Sports was jointly organised by West Bengal State Council of Sports, Raj Yoga Education & Research Foundation & Prajapati Brahma Kumaris Ishwariya Vishwa Vidyalaya on 3rd June, 2012 at Netaji Indoor Stadium. Around 5000 sports persons from different sports disciplines participated in the programme.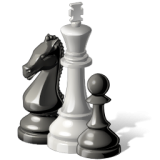 FELICITATION TO VISWANATH ANAND :
In a felicitation programme organized by the Department of Sports, Government of West Bengal on 12th July, 2012 the world chess champion, Viswanathan Anand was offered Rupees Five Lakhs, gold chains, sweets, etc. Several ministers of the State Government including Shri Madan Mitra, Shri Subrata Mukherjee, Shri Partha Chatterjee, Shri Arup Biswas were present on the occasion. A proposal from the State Government was also offered to Viswanathan for establishing a chess academy in Kolkata. Rs. 1 lakh was given to his second - Surya Sekhar Ganguly.
Viswanathan felt overwhelmed at the sincere and warm reception offered to him.The two Grand masters, Surya Sekhar Ganguly and Dibyendu Baruah as well as Olympian Chuni Goswami, Pradip Banerjee, Gurbox Singh, Dola Banerjee, Soma Biswas, etc. were present on the occasion. About 2000 students from various schools attended the programme and inspired by Viswanathan Anand.
The chief minister Mamata Banerjee who was away to North Bengal also talked with Viswanathan over phone.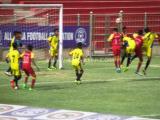 EXHIBITION FOOTBALL MATCH AT LALGARH
In a bid to establish peace and harmony in the Jangal Mahal area and to improve the socio-economic scenario there the new state government of West Bengal has been continuing to undertake a number of positive measures, and recently an exhibition football match was organized like last year at Lalgarh between Sports Minister XI and Jangal Mahal XI in both boys' and girls' category on 23rd June, 2012.
These matches were found helpful to instill and develop a sense of closeness among all sections of people in this erstwhile disturb area and the local boys and girls were much encouraged to participate in such sports events in the area.
Shri Madan Mitra, Hon. MIC Sports, as also Jt. Secretary, Sports (GOWB), Olympians Ms. Soma Biswas, Ms. Dola Banerjee and other sports personnel were present in this occasion.
Sports Minister's XI won the match by 2-0 and 3-0 in boys and girls section respectively. The scorers were Shiladitya Sheikh and Pankaj Banerjee for boys while Madhumita Das (2) & Namita Murmu (1)for the girls team .

Incentives & prizes were given to all the participating players and scorers.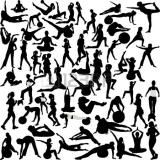 FELICITATION TO SENIOR INTERNATIONAL PLAYERS & YOUNG TALENTS
24 players of yesteryears (1950s & 1960s) were honoured by the state government at Netaji Indoor Stadium on 19th June, 2012 (List Enclosed).Also, Late Monotosh Roy for Body Building and Late Sachin Nag for Swimming received the Posthumous Award.
Shri Madan Mitra, Hon. MIC - Sports, Shri Mukul Roy, Hon. MP Shri Subrata Mukherjee, Hon. M. I.C. (P & RD) as also Secretary, Sports (GOWB) and Jt. Secretary, Sports (GOWB), Olympians Ms. Soma Biswas, Ms. Dola Banerjee and other sports personnel were present in this occasion.
Besides, around 500 young talents were honoured with prizes including the rank holders in the National Competition in PYKKA Tournament - 2011.